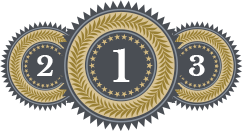 Atchison Law Firm, PLLC provides cutting-edge legal representation for various types of legal needs. Our firm handles cases in the areas of personal injury, auto accidents, family law, general litigation and elder law.
If you are looking for a knowledgeable coast wide litigation attorney who is going to serve you as a tough advocate on your behalf, then you have come to the right place.
Our skilled legal team is deeply invested in protecting their clients' best interests and helping them reach favorable outcomes in their cases.
At Atchison Law Firm, we handle family law cases. These involve legal matters that affect marriages, parent-child relationships, and relationships between other relatives. Many family law matters stem from divorce.
For example, part of the divorce process involves making important decisions about issues such as the division of marital assets (property division), child custody, child support and alimony.
We provide our clients with the legal advice they need to make wise decisions as they negotiate their divorce terms with the other party.
When matters must be handled through litigation, we help our clients present their cases so they can be more likely to reach beneficial court judgments.
Serving all local communities: Our committed legal team will work tirelessly to provide you with top-quality legal support throughout the legal challenges you are facing. Whether you are pursuing compensation after an accident, you are trying to challenge criminal charges or you are going through the divorce process, we are here to assist you. Contact a coast wide family lawyer from our firm so we can advise you of the best solutions for your legal matter!
We also serve many coast wide areas in Mississippi communities.

University: Loyola University of New Orleans, B.A. in Communications, 1986
Law School: Cumberland School of Law, J.D., 1990
Admitted: 1990, Florida; 1994 Mississippi
Memberships: The Mississippi Bar, Leadership Gulf Coast, Southern Trial Lawyers Association, American Association for Justice, Mississippi Association for Justice, Super Lawyers.